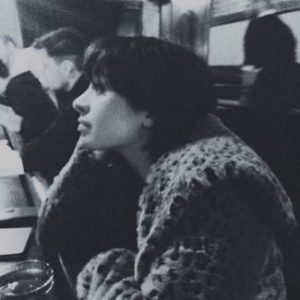 Amanda Krupman is a writer and a lover. She is from a west side neighborhood in Cleveland, OH. Her work has appeared or is forthcoming in publications including Flapperhouse, Forge Literary Magazine, BLOOM, The New Engagement, Punk Planet, $pread Magazine, and Time Out New York.
Amanda has over fifteen years of professional writing and editing experience for a wide array of publishers, educational institutions, nonprofit organizations, communications firms, and individual clients.
A retired nightlife performer, she has appeared in theaters, nightclubs, and festivals in Cleveland, Chicago, Washington, D.C., and New York. In Chicago, she co-produced the Girlie-Q Variety Hour, a monthly queer burlesque and comedy show at the historic Hothouse. As an activist and facilitator, she has led creative projects including anti-violence peer theater workshops in Chicago high schools, and undergraduate creative nonfiction workshops with a focus on writing for social justice.
Amanda received an MFA in Fiction from The New School's graduate writing program and was a recipient of a 2017 Jerome Foundation Emerging Artists Award. She taught "From Page to Podcast: Writing Audio Fiction," a course designed with producer/filmmaker Erin Davis, at Middlebury College in 2018 and 2019. She currently teaches at Pace University, North Central College, and at Think Olio, and is program coordinator for the NEOMFA.