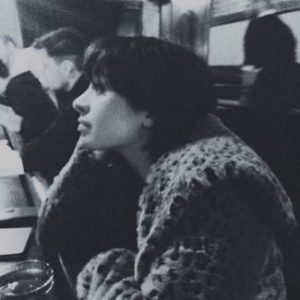 Amanda Krupman is a writer and a lover. She is from a west side neighborhood in Cleveland, OH. Her work has appeared in a number of magazines and journals.
Amanda has over twenty years of professional writing and editing experience for a wide array of publishers, educational institutions, nonprofit organizations, communications firms, and individual clients.
A retired nightlife performer, she has appeared in theaters, nightclubs, and festivals in Cleveland, Chicago, Washington, D.C., and New York. In Chicago, she co-produced the Girlie-Q Variety Hour, a monthly queer burlesque and comedy show at the historic Hothouse. As an activist and facilitator, she has led creative projects including anti-violence peer theater workshops in Chicago high schools, and undergraduate creative nonfiction workshops with a focus on writing for social justice.
Amanda received an MFA in Fiction from The New School's graduate writing program and was a recipient of a 2017 Jerome Foundation Emerging Artists Award. She taught "From Page to Podcast: Writing Audio Fiction," a course designed with producer/filmmaker Erin Davis, at Middlebury College in 2018 and 2019. She has taught creative writing at Pace University, North Central College, Cleveland State University, and at Think Olio. She is program coordinator for the Northeast Ohio MFA Writing Program and is co-creator/host of the reading series One Full Wit.